Amazing Science In Schools
ADD enrichment to your classes or a special exciting demonstration!
The Amazing Science team loves to work with schools and teachers to boost excitement in sciences in the schools, add extra resources, and help support our awesome teachers!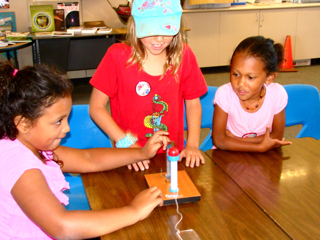 We are highly experienced in tailoring our wide range of science curriculum to YOUR class program needs, to enhance and supplement your plan.
As a non-profit organization, we are fortunate to have access to resources and donations that other programs might not. We like to share and give back whenever possible! We're happy to consult.
If you think we can help fill a need at a local school, please contact us!