Amazing Science
At Summer School
Partnering with other programs of excellence.
For the past 15 years, Amazing Science has been one of the most popular classes offered at Larkspur Recreation Department's "Super Cool Summer School," Marin's premiere summer school, offering a 4-week program of more than 70 classes, and serving over 600 hundred local kids each summer.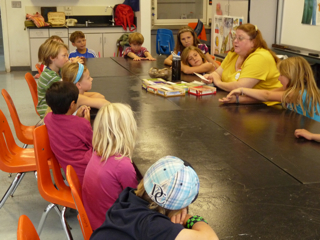 Summer school programs give the Amazing Science team a chance to teach lessons that are more ambitious, even bigger, and messier than during our after-school classes!
We only have 120 spots each Summer!
Registration begins in April of each year.
To learn more about "Super Cool Summer School," visit the Larkspur Recreation website. Learn More.